7 Content Marketing Tips.
Most of you should know that content marketing can help you grow your business. Not only to promote your products or services, but also to create brand awareness. YOUR BRAND to be exact. Content marketing has obvious benefits for your business like, driving traffic, lead generation and acquire customers or new business partners.
Now, this could be a very time-consuming venture, especially if you are just starting your business and new to marketing. You must wear a lot of hats, and if you spend to much time on creating content, it might harm your other duties of running your business.
Below are 7 tips to help you using content marketing to boost your productivity.
1, Create Ideas in Advance
2, Planning Your Content
3, Store Your Research
4, Streamline Workflow
5, Content Automation
6, Now Your Metrics
7, Re-Purpose Your Content

Creating Ideas in Advance
Creating an idea is one of the most time-consuming part of content marketing. If you don't know what you're going to write about and just sit down at your computer, you could waste hours of your valuable time. Before your start writing, you need to know what you plan to write about.
To be more productive, try to plan for a few posts worth of topics in advance. Set aside some time to brainstorm about a list of potential topics that suits your audience, and refer to them when needed. It's easier to sit down and start writing if you have a list of topics to choose from.
Plan Your Content
Now that you know what to write about is only one part. For sure you need to know what type of content you'll be creating, how you create it and when it will be posted. It doesn't matter if it's a Facebook status update, a blog post or Instagram story. Without planning to post your content, you'll be dazzling and scrambling at the last minute to plan your content. Which might give you some unnecessary stress and creates room for mistakes you could avoid if you did plan your content.
Before you write any content, create an editorial calendar for your business. This lets you see at a glance what type of content you need to create and when to post it. This way you can get to work right away. Download a free sample here!
Store Your Research
Are you that kind of person who bookmarked hundreds of interesting websites on your computer? Well, that's the most inefficient way to manage your research, as you've might already have found out yourself. Once you find yourself a topic to write about, it takes a lot of time to find that one website you've bookmarked a month ago. Time that could be better spend creating your content.
Instead, to keep your research organized, use tools like Evernote. Create some, content specific, folders on your computer to store your notes, images or content from others that inspired you. This way it's easier to access your research and saves you a lot of time.
Streamline Your Workflow
Doing research, outline, drafting and editing your content can be a disorganized process on content marketing. If you think you can manage your workflow on paper, or worse, in your head, chances are you will forget key steps in the process. This could delay your content being published or even forgotten some essential points of your content.
If you want to be more productive and streamline your workflow in a better way, you've might consider using a tool called Trello. This tool let's you track each piece of content as it moves through your workflows. At a glance you can see which content you are researching, you're drafting and what still needs to be edited. With organized workflows, you can spend more time on creating quality content and writing, and less time trying to remember what needs to be done.
Content Promotion Automation
The moment you finished your content, your work isn't done yet. To ensure your content is seen by your audience, you must promote your work. You can use Social Media in many ways for that, but before you spend hours of valuable time on those platforms, you've might want to automate this process. Now there are a lot of tools that can help you with that, but one thing I recommend you to do is stick to one platform until you master it. I'm using Twitter to promote my content (@mlm Robert) and you can see there I do rotate my content to promote. Want to now more about how I leverage Twitter, check out this free platform BRANDING YOUNIVERSITY where we teach you how to brand yourself using Social Media and demystifying the complexity of it.
Some other tools you can use: Zapier, IFTT, Edgar.
Know Your Metrics
A big mistake about content marketing is not knowing your metrics. How on earth are you going to find out if your content is right for your audience? Not knowing that, is creating content that isn't doing anything for your business. In other words…. Useless.
Metrics let's you know which content drives the most traffic, gives you shares, and leads. It also shows which content brings to most revenue into your business. Knowing your metrics and adjusting your content based on that, you'll learn to write content that's more compelling to your target audience.
This might take time to find out and you might need to split test some of your content. You have to understand it's an ongoing learning process and you'll get better at it every step of the way.
Re-Purpose Your Content
Re-purposing your content is a very effective way to use content marketing. Just imagine for a while. How long do you think it takes to create a blogpost?  Most probably longer than you'd like. On an average, it takes about three hours to write a good post. And this is without the research.
However, you don't need to write every piece of your content form scratch. Simply re-purposing your content is a great way to get more value out of the work which you've already have done. I.e. This post has 7 tips which could be used as separate blogposts. So, I do know have 7 more related topics to write about and go deeper in the subject matter.
After you have written a few posts on similar topics, you can combine them into an e-book to share with your audience. Record your post and turn it into a podcast, YouTube video or Facebook live. You see, the opportunities for re-purposing your content are endless. This is also called, syndicate your content marketing. (which is also been taught on BRANDING YOUNIVERISTY)
So, my friend, by now you know some basic tips about creating content for your business. It all comes down to one thing and that's giving value to your target audience. This is called Attraction Marketing. Attracting people to you by sharing valuable content instead of chasing people to buy your stuff.
I understand that this way of marketing for your business might be a bit overwhelming. How do you start, where to get information, which steps to take? It all looks like a hard thing to do, especially if you just starting. One thing is for sure, if you don't use any form of content to attract new customers or business partners, you might as well quit.
If you do want to start using content marketing for your business, which gives you authority and positions you as a GO TO person, I highly recommend you to use this platform MyLeadSystemPRO. This teaches you step by step everything from A to Z. Even if you are tech savvy and new. Creating your website, posting content, Social Media training, Lead generation, create Sales funnels and so on.
For sure you might consider starting and find it all out by yourself, but if you want to save a lot of time and want the valuable shortcuts, you should get yourself a ten-day trail to find out if it suits your needs.
Here are some courses I believe might be valuable to you if you consider using Content Marketing for your business.

Copy Writing Mastery
The goal for you inside this course, is that this will be the most powerful, comprehensive, mind-altering copywriting experience that changes everything for you and gets you results. There is a great copywriter sleeping inside of you, and it's time they come out and play!

DANGEROUS COPY SECRETS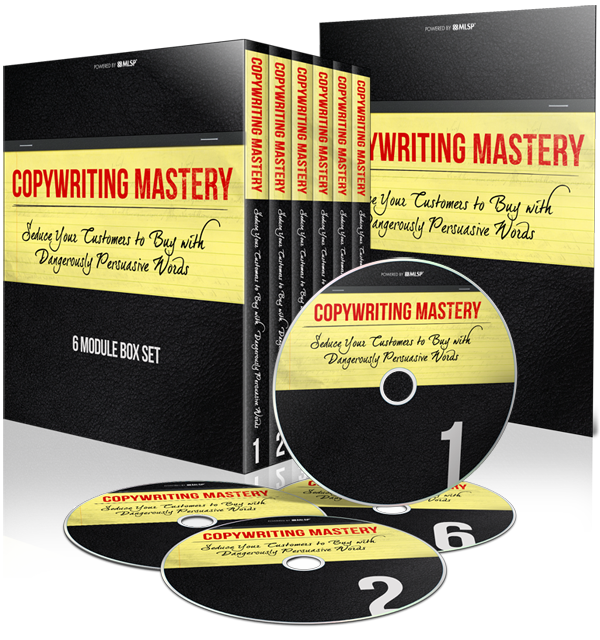 Mind-Control Copy: Dangerous Copywriting Secrets to Hack Into the Unconscious Mind of Your Prospect, and Control Their Thoughts
3 Minute Expert Blogging (attraction marketing edition)
If you ever wanted to build a serious business via internet, this is a once-in-a-lifetime opportunity to set up your blog today with 1 click, and learn how to blog from a 7-Figure Blogger. YOU WILL GET RESULTS.

BUILD YOUR BLOG & BRAND NOW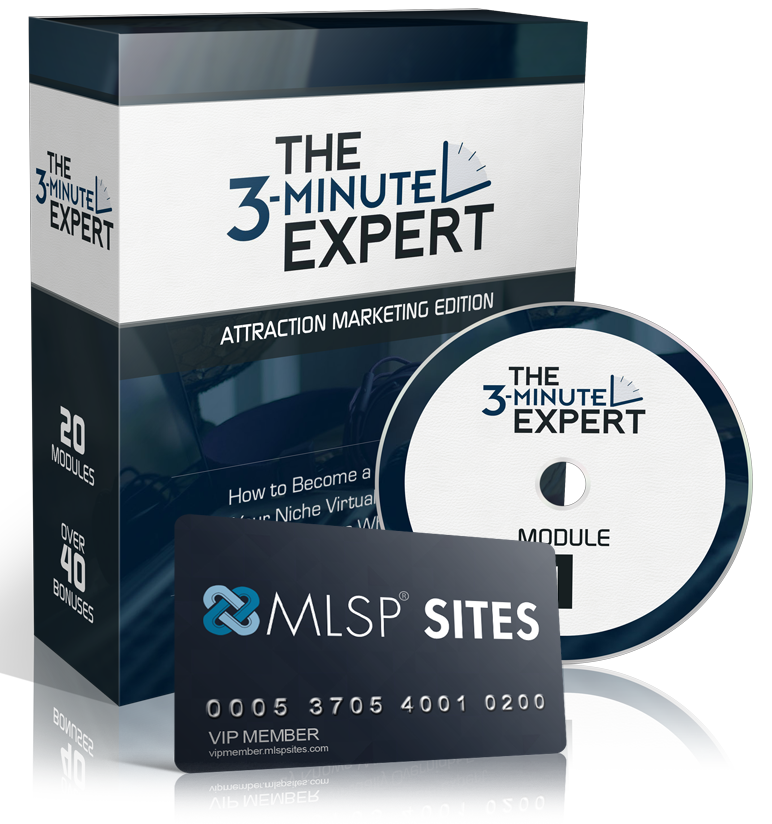 FINALLY an 'All-in-1' Blog Bundle to get a PRO Self-Hosted Wordpress Blog Online in 1 Click, AND Learn from a 7-Figure Blogger
For now, I appreciate your valuable time reading this post. If you have any questions, please contact me. If you believe this post is valuable for more people than you, feel free to share.
Need help? Reach out and I'll do the best I can to serve you.
To your success,
Robert Laanstra
Email: Robert@robertlaanstra.com
If you want training about: prospecting, recruiting, teambuilding, YOUbranding, leadgeneration, socialmedia, mindset, attractionmarketing? Please contact me or visit one of my websites to find out more.

Twitter @mlm_robert  | facebookRobertLaanstra |wwwmlmknowledgecenter.com|MyLeadSystemPro
If you liked this post about "7 Content Marketing Tips" I'd love it if you tweet, share and comment on social media
PS: Could your marketing use some improvement, learn all about it on this Attraction Marketing Summit.  Attract Prospects, Customers, and 'ready-to-buy' Reps…– Click Here to Check it Out!
PPS: If you have any questions about this topic, please feel free to ask me. I'll be more than happy to serve you and show you some directions askrobert@robertlaanstra.com
Comments
comments